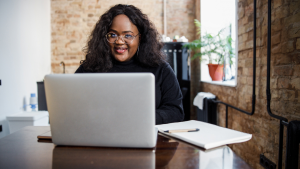 Following the COVID-19 lockdown, many employers are interviewing remotely. Even with the relaxing of restrictions contact time at interview can be limited. Psychometric testing can provide an extra level of insight into a candidate, their abilities and personality allowing employers to better understand how they might fit into the business.
In most circumstances, we advise clients to conduct psychometric testing and assessments at the final stages of recruiting but in the current climate, many of our clients have found that implementing this well before the final stages can help the hiring manager single out areas that need exploration.
So often, the cultural match of a candidate is as, if not more, important than the black and white qualifications relevant for the role.
Interviewing online can make assessing cultural fit difficult so the additional insight into personality and drivers can open conversations to explore cultural fit in more depth. Tests are now commonly carried out online with results available almost immediately.
Fully qualified to administer both ability and personality profile assessments we are able to advise on and conduct testing at various stages through the recruitment process in order to support your decision making.
Contact us to advise on the testing available.